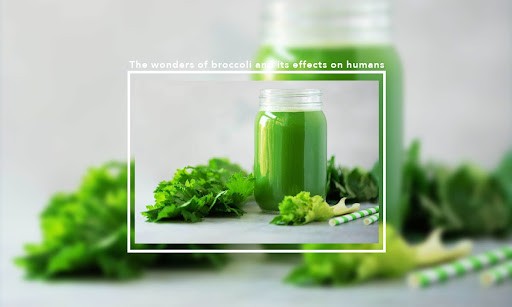 What is broccoli?
Broccoli, a vegetable of the cabbage family, is generally consumed by people who want to eat healthy food. However, broccoli, known as a storehouse of vitamins, is recommended for consumption by both children, young adults and the elderly. The most popular and consumed type of broccoli, which contains 3 different types, is Calabrese.
Broccoli meets the recommended daily intake of vitamins that a healthy body needs. Broccoli, a member of the cabbage family, is very rich in protein and fiber. It also contains folic acid, magnesium, calcium and selenium. There is a lot of unknown information about the benefits of broccoli, which is also high in B vitamins. You can read our article where you can find everything you wonder about broccoli, which is the friend of the immune system and the enemy of cancer cells.
What does broccoli do?
Broccoli occupies an important place among the medicinal vegetables. It acts as a protective barrier against unhealthy cells. It has antioxidant content that helps reduce anxiety and stress. Strengthens the immune system and delays the formation of skin wrinkles. Broccoli also fulfills the need for alkaloids, which regulate the pH level in the body.
Broccoli Benefits:
1- It provides protection against cancer cells. It prevents the growth of tumors.
2- Balance high sugar. It strengthens the teeth and nourishes the bones.
3- It is good for the digestive system.
4- It provides protection for the heart.
5- It prevents anemia.
6 – Rejuvenates the skin and gives it a youthful appearance.
7- Because it contains a high percentage of vitamin C, it protects the skin from harmful rays.
8- When taken during a detox, it purifies the body of toxins.
9- In general, it is considered beneficial for gout caused by excessive consumption of meat in men. It is also good for hardening the skin.
10- Provides the effect of collagen.
11- Broccoli is also recommended for pregnant women. It has many benefits in the nutrition of pregnant women with its protein, calcium, vitamins and antioxidant properties. In addition, the folate in broccoli prevents the formation of spinal cord and brain damage that may occur at the time of birth.
What are the benefits of broccoli stalk? Is it edible?
In general, like all green leafy vegetables, broccoli stalks, which are good for the digestive system, are also good for health.
Because broccoli stems are rich in vitamin C, it has positive effects on the immune system. Broccoli stalks strengthen bone structure.
If you are one of those who is wondering if it is possible to eat a broccoli stem, you can consume it using it in making soup. Apart from that, you can chop the steamed broccoli along with the stem into salads.
The benefits of broccoli stalk are as follows:
1- It is effective on the immune system.
2- Increases fertility and sexual power.
3- It cleans the inside of the uterus during menstruation.
4- It acts as a protective shield against cancer.
5- It is used in diet menus with its high fiber content.
6- It is effective against urinary tract infections.
What are the benefits of broccoli for children?
Broccoli, which gets children's attention with its treelike, almost shrunken appearance, has many benefits for children. The benefits of broccoli, which is generally used in soups that replace baby food, are as follows:
1- It neutralizes free radicals.
2- It contains iron, selenium, manganese, potassium and zinc.
3- Meets the child's needs of vitamins C-A-B16-B2-E.
4- It has positive effects on the developing brain cells of the child.
5- It is effective in autism.
6- It is satiating and carminative.
How to consume broccoli with the most benefits?
You can eat broccoli, an alkaline vegetable, raw or cooked. You can use boiling and steaming as cooking methods. However, the most beneficial way to consume broccoli so as not to lose its nutritional value is by steaming it. Thus, the maximum benefit can be obtained from broccoli.
Can broccoli be consumed raw?
There is no harm in eating broccoli raw. On the contrary, different cooking methods can reduce the nutritional value of broccoli. Since raw broccoli has a slightly bitter taste, it may not suit the tastes of people with certain future genes.
How do you boil broccoli?
If possible, broccoli should be steamed so that it does not lose its nutritional value, and if not, it should be boiled in water.
In order to make broccoli, broccoli should be put in a saucepan with the stalks on the bottom, and boiling water should be placed on top of it, no more than the broccoli. It should be cooked with the lid open for no more than 5 minutes, if you exceed this time and thaw, then the broccoli loses all its nutritional value.
To view article about Egyptian carob juice and its benefits, click on the following link:
https://cubii.co/en/carob-syrup-poor-natural-pharmacy-know-its-benefits/ 
To view the liquid filling machine from Qiube that is used to fill many viscous liquids and to fill various products with different densities such as "sauce – honey – yogurt – processed cheese – tahini – gel – creams – oils – vinegar – juices – shampoo – liquid soap", click the following link: