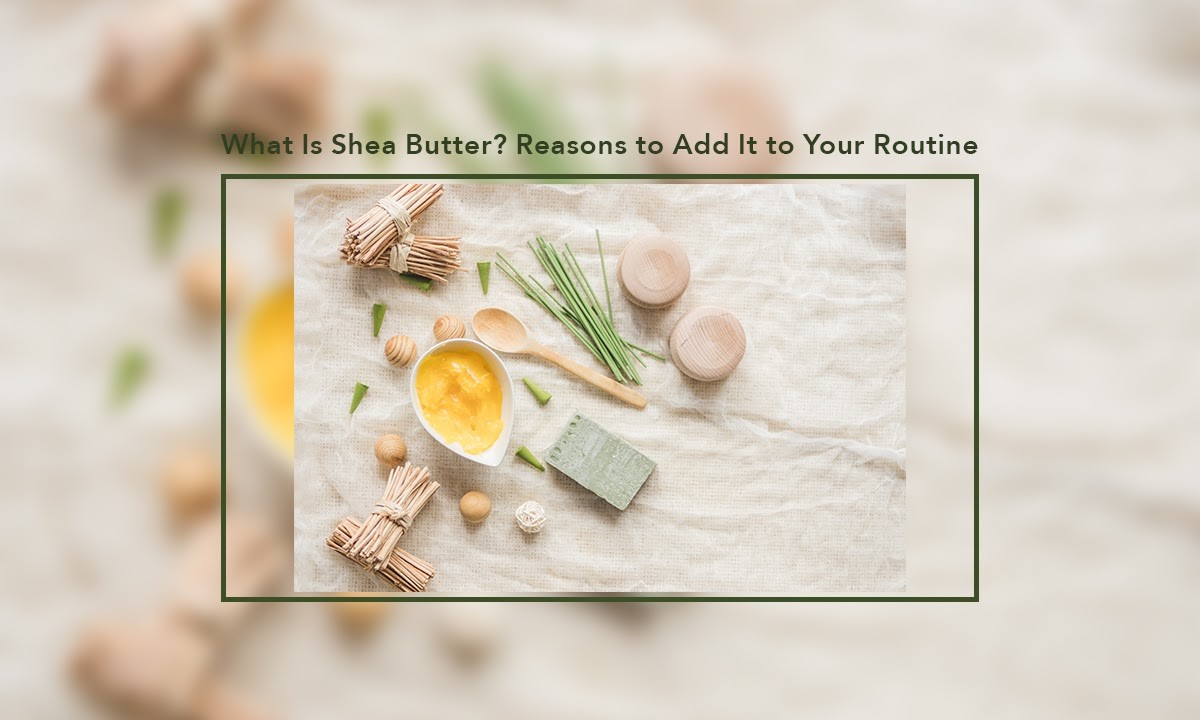 Shea seed butter is extracted from the fruits of the African chia tree, and raw, unprocessed seeds contain a host of important vitamins and minerals such as Vitamin A, Vitamin E and some essential fatty acids.
Shea butter has a distinctive aroma, creamy color, moisturizing, softening, and anti-inflammatory properties. The following are the most prominent benefits of shea butter:

The ancient uses and benefits of shea butter
Shea butter has been known since ancient times for its many benefits, especially for skin and complexion, and it was used in the past to:
Treating burns and wounds and disinfecting them.
Calming and relieving pain.
Relieve sunburn.
Treat and soothe the rashes.
Insect stings treatment.
Joint and muscle pain treatment.
Recent uses and benefits of shea butter
Despite many claims that may revolve around the use of shea butter, some are actually scientifically proven, and these include the following:
1. Shea Butter is a natural moisturizer
Shea butter is a skin conditioner that has the ability to moisturize the skin and maintain its balance, and it is also commonly used in the treatment of:
Dry skin.
Dry elbows and knees.
Chapped lips.
Cracked feet.
Scalp treatment.
Cases of eczema.
2. Shea butter and anti-aging
Shea butter has been used for centuries to fight wrinkles and anti-aging properties, due to the fact that it:
It contains a group of essential fatty acids.
It is a rich source of both Vitamin A and Vitamin E that keep skin cells elastic.
It combats free radicals that may cause wrinkles and signs of aging.
According to one of the experiments conducted by experts, shea butter has anti-aging properties and has been shown to contribute to the rebuilding and formation of collagen.
Where participants in these experiments used shea butter as a skin moisturizer, and it was found that their skin became clearer, brighter, tighter, and less sun damaged.
3. Shea butter fights infections
Chia is known to have anti-inflammatory properties, and a study published in the science of 2012 demonstrated that chia does indeed have anti-inflammatory properties and its pathogens.
In another study by the Department of Pharmacology from the University of Lagos College of Medicine, the participants' use of shea butter contributed to reducing nasal congestion and treating inflammation.
Ways to use shea butter for the skin
Check out the best tried-and-true shea butter recipes:
Exfoliating chapped lips
Shea butter is used as a natural lip scrub, where a teaspoon of shea is mixed with a tablespoon of granulated sugar, or ground oatmeal, and the lips are massaged with the mixture in circular motions.
You can mix between a few drops of pink food color and a tablespoon of shea butter, and put the mixture in a package, and use it on the lips to moisturize the skin and supply it.
Eyebrow coloring
You can color your eyebrows brown while promoting the growth of eyebrow hair, by passing an amount of shea butter on your eyebrows and then passing on it dark coffee powder, and fix it well, and it is worth noting that the caffeine available in coffee helps to germinate eyebrow voids and then get a better appearance .
The benefits of shea butter for nails
Shea butter helps to strengthen the nails and moisturize the surrounding skin. To get the best result, massage your nails with a little shea butter and leave it for 15 minutes and wash it with water well, and you will see the result yourself.
Body color correction
To lighten the color of the skin and body, you have this method, where you mix a tablespoon of shea butter with a cup of warm water, then add a spoonful of starch, coconut oil, lemon juice and turmeric to the skin.
Mix these ingredients together, then rub the body with this creamy mixture well and leave it for 3 hours, then take a shower with lukewarm water.
To get a fair, whiter complexion, put a teaspoon of shea butter and a small spoon of honey and mix the ingredients well, then spread the mixture on your face and neck and leave it for 25 minutes, then wash it with lukewarm water and repeat this method three times a week.
To view the filling machine from Cubii company for filling and sealing of plastic cups, click on the following link
CUBII_ filling _machine